Hi!
New to this forum,so i thought i should post some pics of my UG Gti 06
Bought it november last year,completely stock,and drove it like that over this winter,while i was collecting parts..A couple of weeks ago the last f***ing snow melted,and then it was time for some TLC..
The day after i bought it...
Last weekend...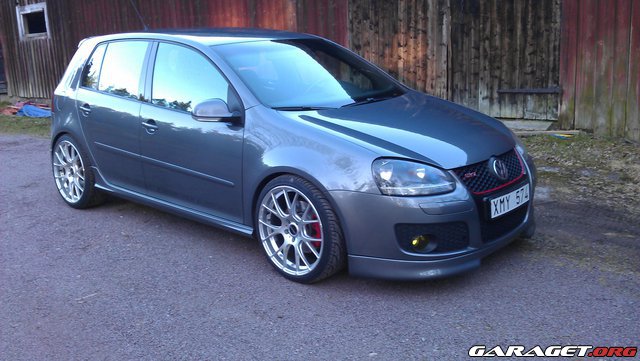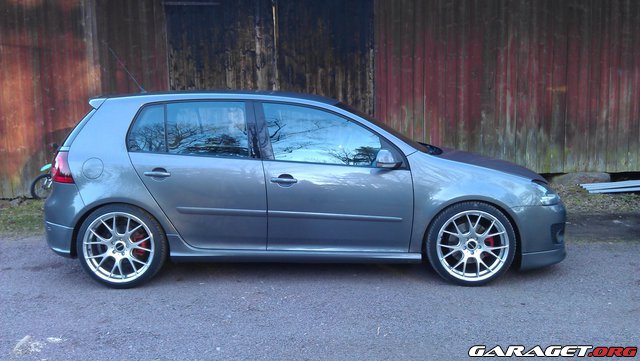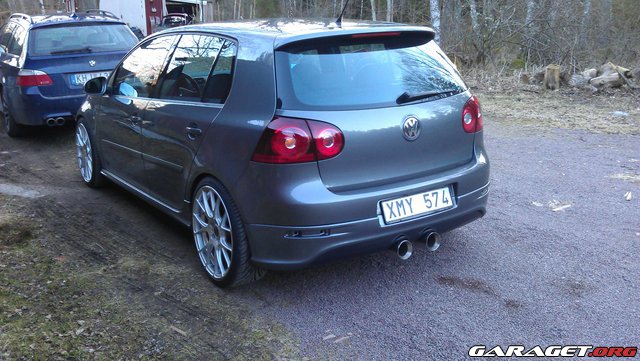 New wheels (Monaco 19x8,5 et35),Rieger frontlip,painted R32 sideskirts and R32 rear bumper,H&R Cupkit (40mm lower) 2,5" exhaust,red Gti front-badge,removed the Gti-badge on the tailgate,R32 taillights,yellow fogs...
Thinking about getting some coilovers though,and bigger brakes,and ECU-update...Guess you know how the story goes!!
Better pic´s will come this weekend,and i hope you understand at least half of all the text i wrote