******SOLD SOLD SOLD******
SPRINGS ARE NOW WITH ME IN MY DORM AT BOSTON UNIVERSITY. IF YOU ARE IN BOSTON, GET AT ME, AND YOU'LL GET A SPECIAL PRICE FOR A LOCAL
These babies are still in the box, 3 of them have never seen the light of day. One was taken out just to be looked at, then wrapped again in it's protective covering and put away. Otherwise, they have sat in my room, all lonely, begging to be put on a mkv gti!
These are the updated revised springs which have no rake (the old ones had forward rake, baaaddllyyy) and they also have clear rubber sleeves on the bottom of the front springs to prevent coil binding/clunking from occuring like on the old revisions.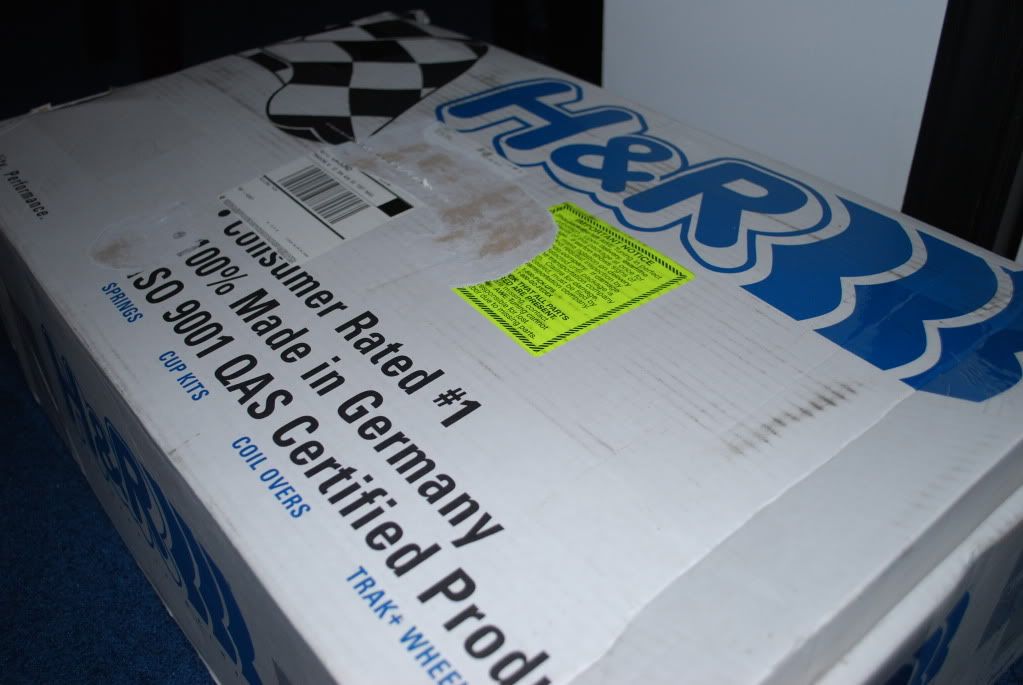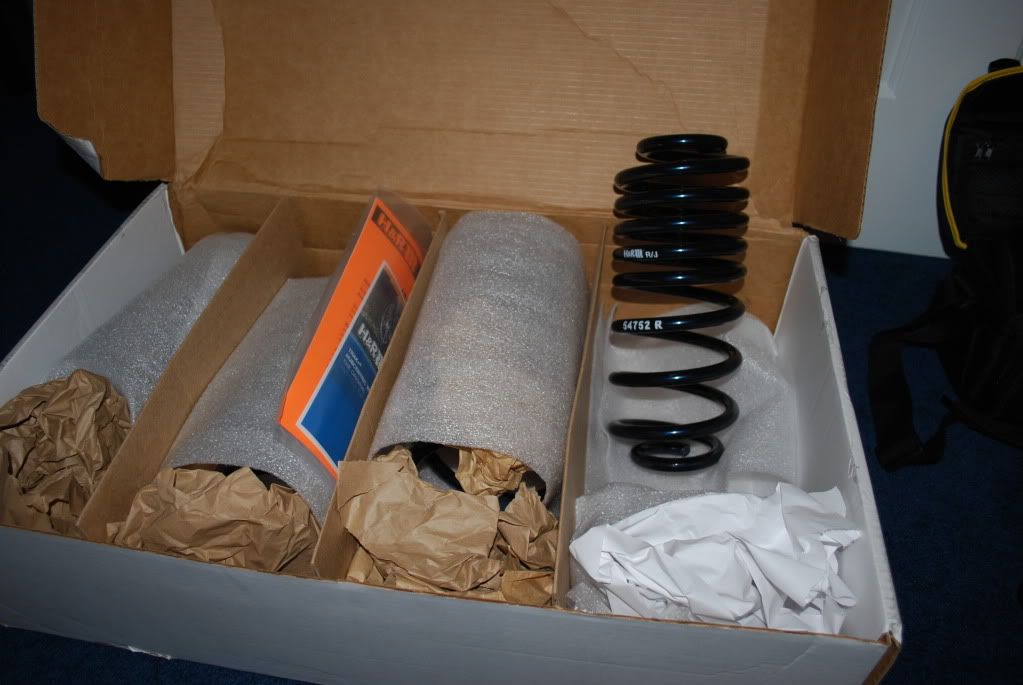 These springs go for over $220 when brand new, and that doesn't even include shipping! See the sites listed below for proof:
http://www.tirerack.com/suspension/s....55&perfCode=P
http://www.dbcperformance.com/product_p/hr54752-77.htm
http://www.mjmautohaus.com/catalog/p...oducts_id=2867
http://redline-motorworks.com/catalo...f-p-60059.html
If you'd like to pay those prices for a set of springs that hasn't been touched, be my guest. Want mine? $200 + shipping. Save at LEAST 20 dollars for no reason whatsoever!
Reason for selling: Just picked up a set of koni coilovers via this website. I had planned on installing these springs (with a set of shocks that I wouldve purchased during the winter) early next summer, but the deal on the konis was too good to pass up.
So my loss is your gain. get rid of all of your wheel gap, and enjoy a better handeling, and better looking mkv gti. I'd recommend pairing these with either bilstein sport shocks if you want a performance-oriented ride (pretty firm) or Koni yellows if you want some dampening adjustability. These are also fully capable of being paired with the stock shocks.
questions? PM me.
Thanks for looking!